Product Description
MST RMX 2.5 1/10 2WD Brushless RTR Drift Car w/GT3 (Silver)
The newly evolved RMX 2.5 RTR is an entry-level and professional rear-drive drifter. Professional body design and default factory setting with the successful experience of 2.0 RTR stable control, push the drift control stability to a new realm once again. Let beginner players can control and experience the fun of drifting more easily and have professional drift ability in large-angle and attitude at the same time.
Even after the driving ability is improved, the whole car has abundant upgrades giving more powerful development potential to the car's performance
NOTE:
With MST's commitment to quality they test drive each vehicle to ensure proper operation. In some cases there may be slight marks on the tires and this is considered normal.
Wheels shown in photos may not depict the wheels included with the vehicle. MST includes a random set of wheels.
Features:
Updated chassis adds improved rear traction and control

Two servo install options – vertical or lateral

Updated spur gear allows the gearbox to be converted from RMX to RRX configurations

Adjustable high angle steering system with adjustable Ackermann changes

6 degree KPI steering upright, and -0.5 towing distance axle design

Redesigned inside rod fulcrum mount at the front upper arm features a 10-step height adjustment and two side positions

Updated HT "Short" rear lower arm

The fulcrum at the rear suspension upper rod features a 5-step adjustment on both sides and the outer fulcrum is 4-step adjustable on both sides

Two motor mounting options – High or Low center of gravity

Oil filled high performance shocks

Full ball bearings throughout

Steel CVD axle transmission system

Realistic caliper and disc shape brake set

Battery mount accommodates both standard and "shorty" style battery packs

Hobbywing XBL 2500Kv brushless motor

Hobbywing XBL50 brushless ESC

MST SC-0352 high speed steering servo

MGX Steering Gyro

Realistic drift wheel and tire package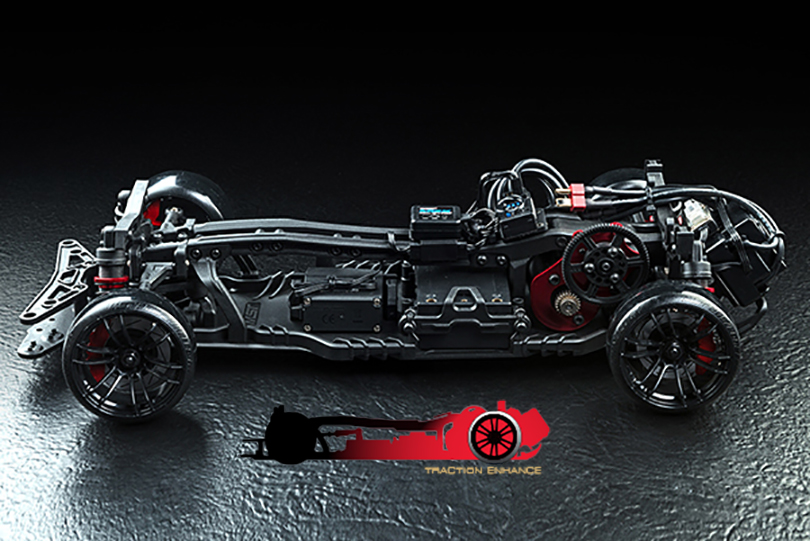 Configured with High-performance specific gravity frame greatly improves rear-wheel traction and increases propulsion acceleration.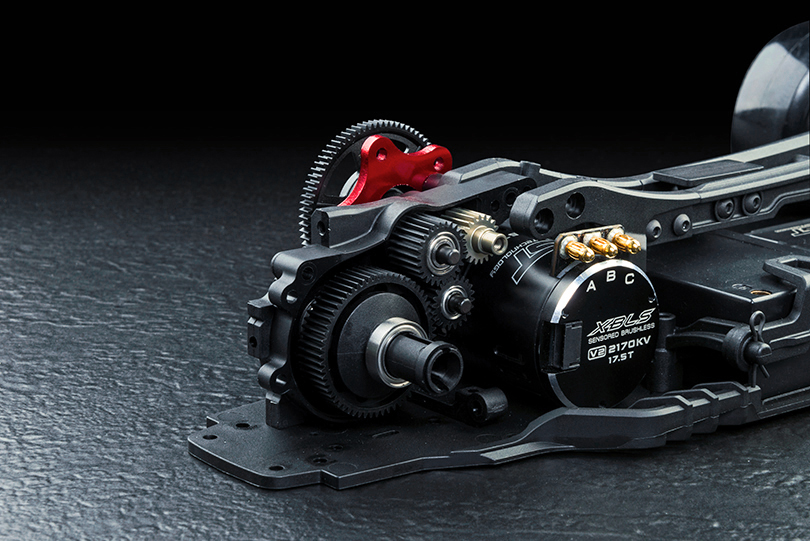 Newly designed rear spur-gear-driving the gearbox is able to switch the drive mode for RMX and RRX.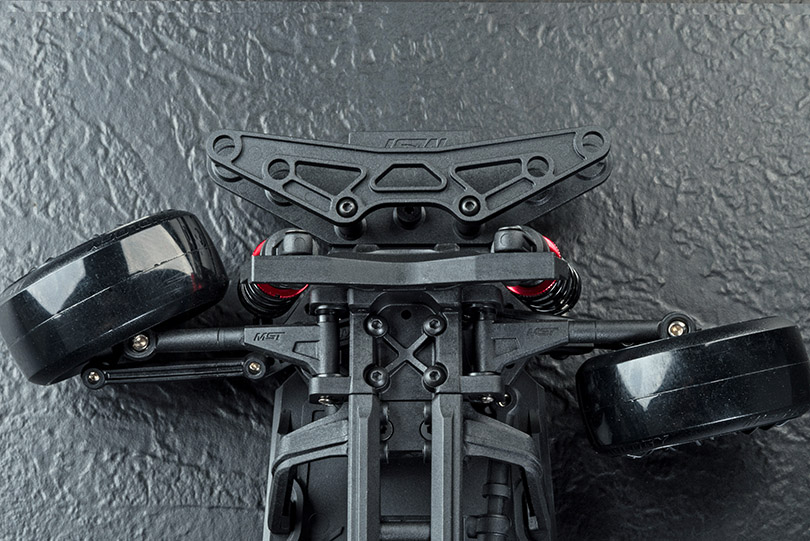 Equipped with a large angle steering system, with an Ackerman angle setting suitable for drift cars, it has excellent large-angle drift handling.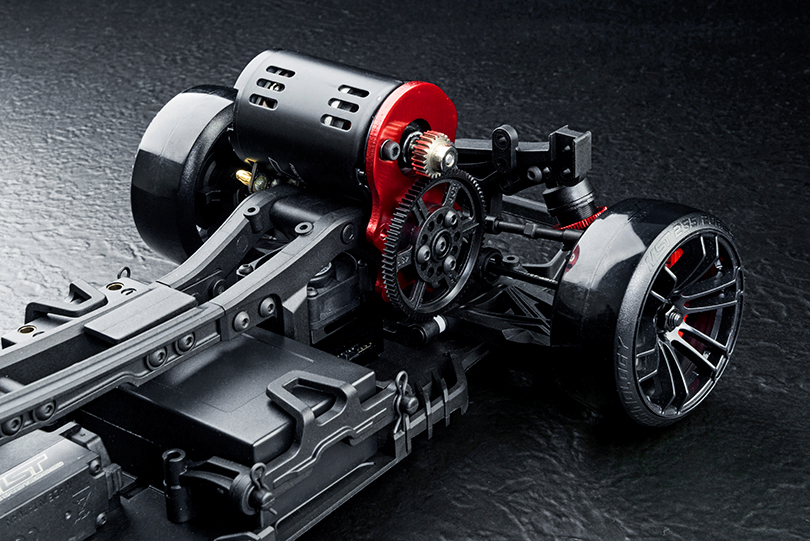 Changeable Motor position between low/high center of gravity configuration makes the driver enjoy different handling characteristics.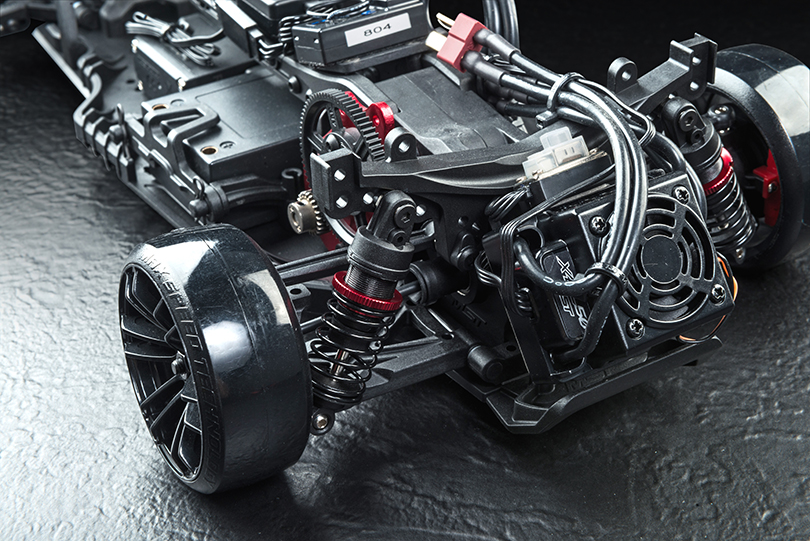 Equipped with a hydraulic shock absorber for excellent handling stability.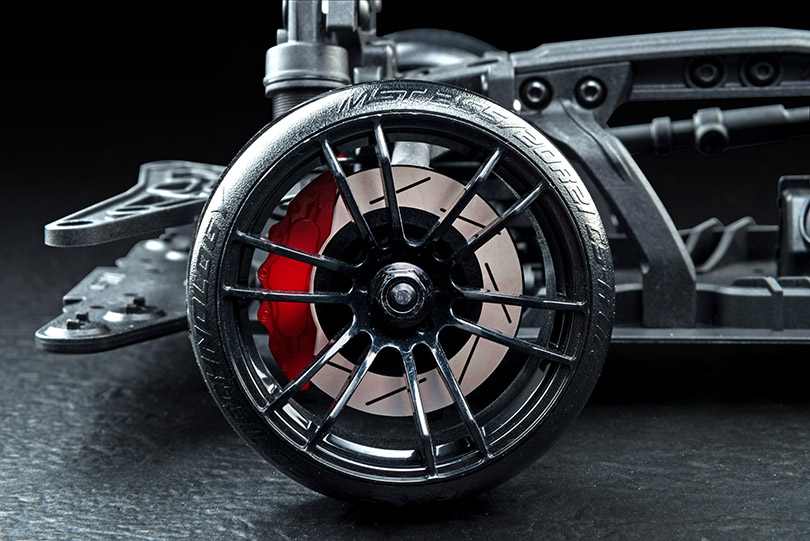 Equipped with professional drift tire /realistic wheel /realistic brake caliper set.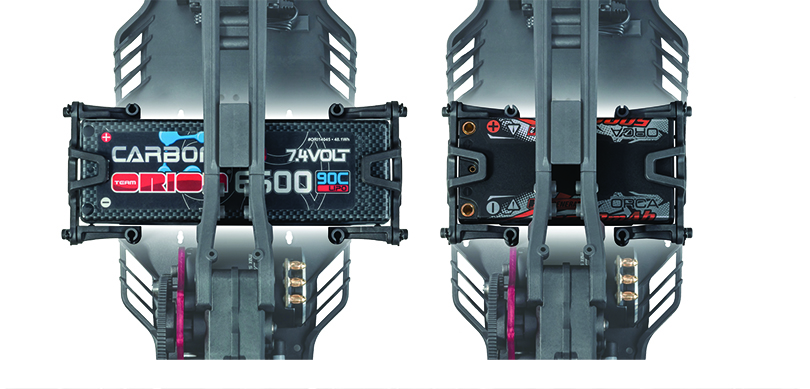 Battery mount fits with long and short batteries.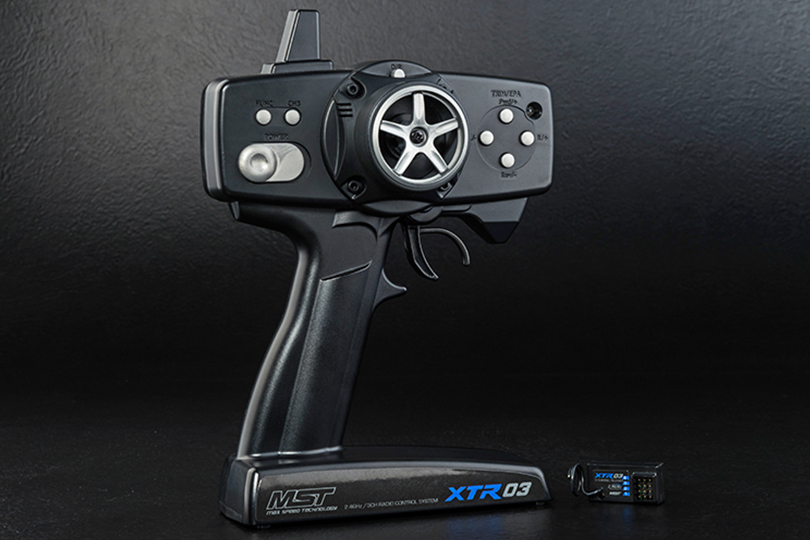 XTR-03 2.4G TRANSCEIVER SET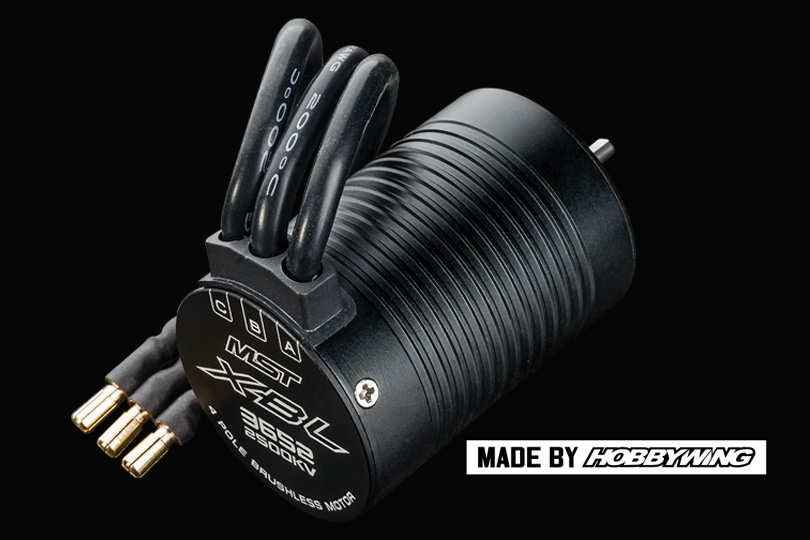 XBL BRUSHLESS MOTOR - 2500KV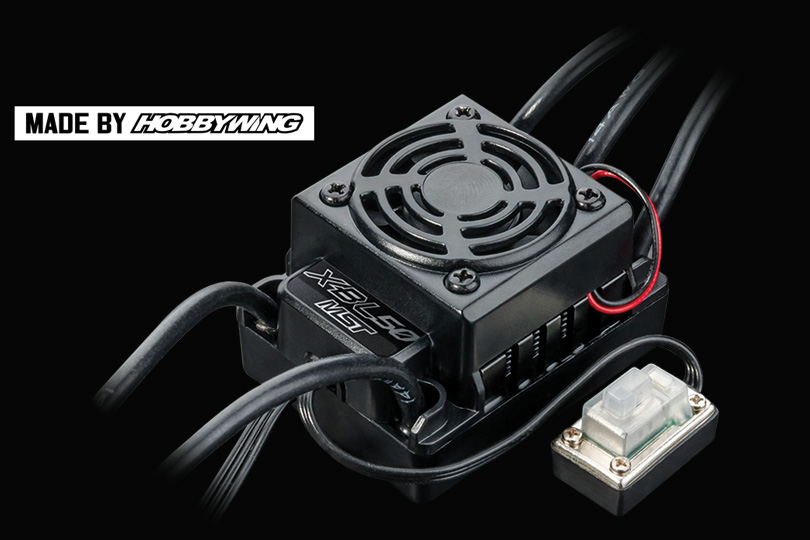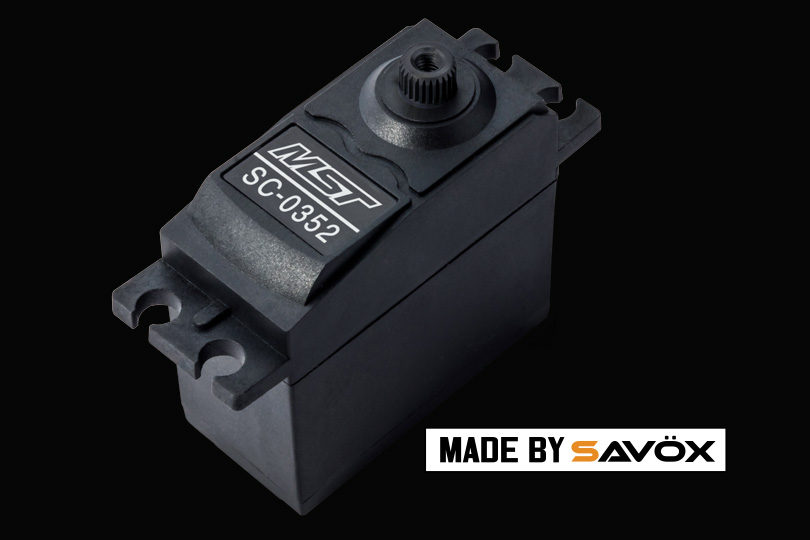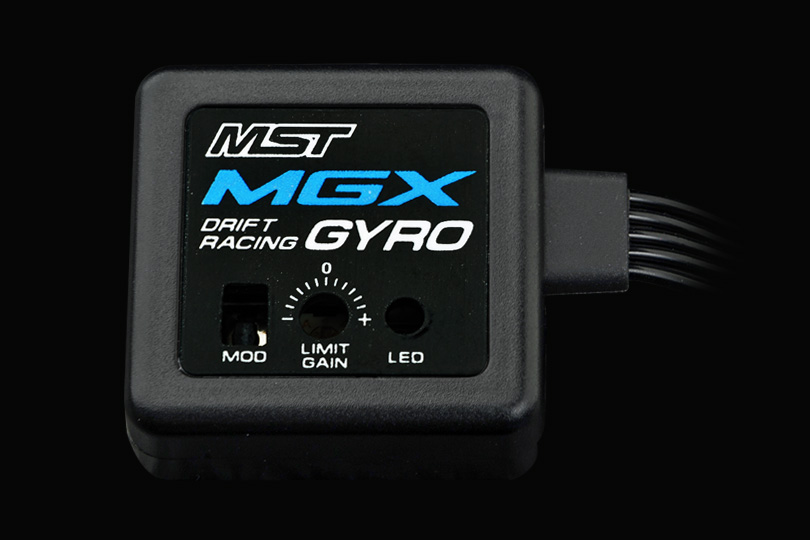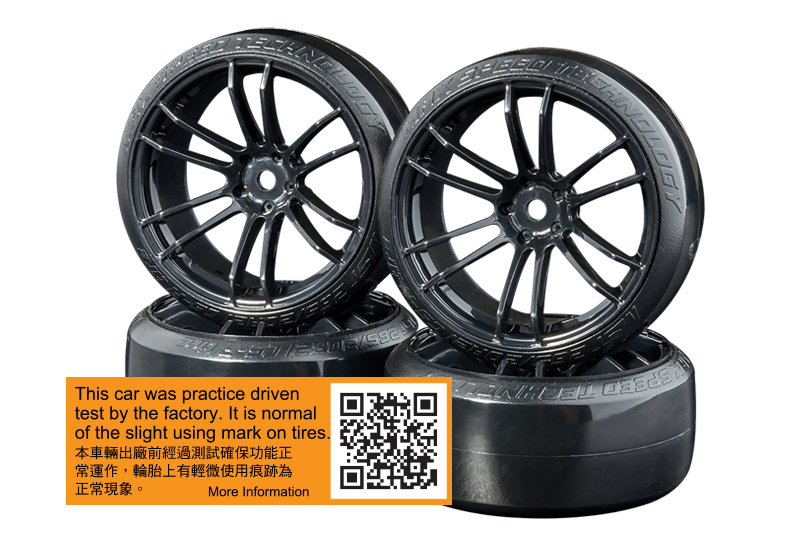 Specifications:
Size: 1/10 Drift Car
Wheelbase: 257mm
Width: 190mm
Hex to Hex Width: F178mm / R171mm
Drive mode: RWD
Caster: Adjustable 6 / 8 / 10 / 12 degree
Bearing: Full ball bearing transmission system
Damper: Hydraulic damper set
Includes:
RMX 2.5 RTR Drift Car
XTR-03 2.4GHz Radio System
XBL 2500Kv Brushless Motor
XBL50 Brushless ESC
MST SC-0352 Servo
Steering Gyro
Realistic Street Tires

Needed To Complete:
(1) 2S LiPo or 6-Cell NiMH Battery Pack w/T-Style Connector
(1) Compatible Battery Charger
(4) "AA" Batteries (for transmitter)
Custom Field
Product Reviews